3-D SPACE presents the independent 3-D experimental film "Windows" to enjoy from home
We may not be able to watch a lot of 3D movies in theaters right now, but we still want great 3-D films. The experimental 3-D feature film Windows by independent filmmaker Kevin Ford will premiere online on Sunday, April 25, at 2pm PDT, in both SBS and Anaglyph.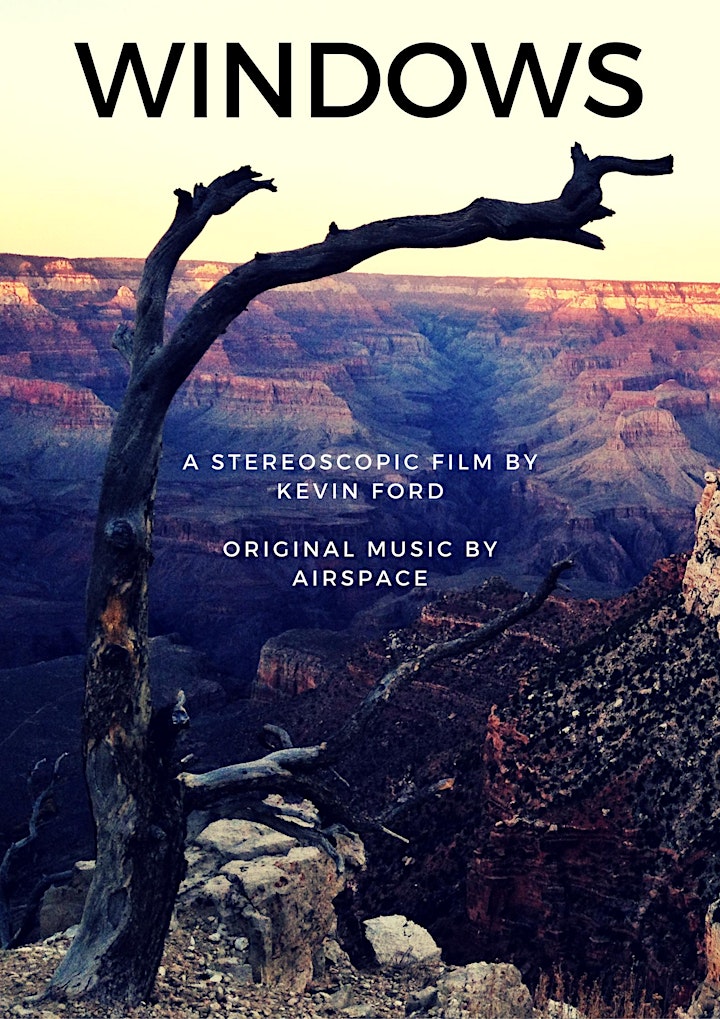 Windows is a feature-length experimental art film which uses the Stereoscopic format to put viewers in the picture while juxtaposing nature and cities in the United States.
Filmmaker Kevin Ford will join us to introduce the film and answer questions during the live chat. His most notable works include The Bomb (co-director, editor) which was the closing night film of Tribeca 2016, opening night film of the 2017 Berlinale Special, and played at the 2017 Nobel Peace Awards Ceremony. Ford co-directed the documentary Three Days starring Jane's Addiction which premiered at Slamdance 1999, and Stone Barn Castle, a documentary with Adrien Brody which premiered at SXSW 2015. Other past films he directed include the feature Legs, which starred Eddie Steeples and premiered at the 2014 Cinesander Film Series, as well as a stereoscopic art film, Windows, which premiered at the 2015 LA3DFest. Ford directed two indie features featuring Ellar Coltrane, Drowned and By The River, which premiered at 2016 Sidewalk Film Festival. Ford collaborated on the Sony Pictures Classics documentary American Chaos as co-producer, DP, and editor with filmmaker Jim Stern. In 2018 he directed Sounds of Paris: A Conversation with Elie, an experimental documentary. Ford created an original video installation called Manufacturing Fast Food Nation featuring filmmaker Richard Linklater which debuted in 2019 at the Centre Pompidou. In 2020 Kevin directed The Pushback, which was an official selection of SXSW 2020. He is presently co-directing a new feature documentary with filmmaker Chris Smith for Team Downey.
Available for free in the 3-D SPACE YouTube Channel youtube.com/c/la3dspace
Can't watch it live on Sunday? The replay will be available exclusively to our sustaining patron members on Patreon!
3-D Space channel
Premieres, shorts, and festivals, all in 3D.